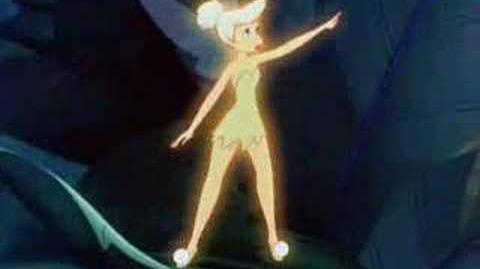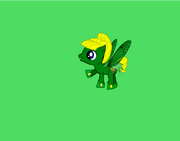 I love how Tinker Bell had that lighter blonde hair, was very cute:
Edit
As you can see my pony version has golden, or what ever yellow hair, and deep blue eye's, and green fairy wings, and a little skirt (or cape) and shoes, there was no way i could put white on them i don't know why. -_-
History of are little Flutter fairy:
Edit
as you read above of how she earned her cutie mark was cool, but whats even better is she isn't the only Flutter pony, thats right there's a whole city in a special place (i'll think of something maybe later) why? cause i made a princess Flutter Fairy, ok so there wings are the same look, guess i needed to find wings so you can see her cutie mark, but then i thought, what if they where sisters?!, cool right? of course, if i get to her in my section of folder (i like to go organized) i'll think of a back story ok?, right onward!, there are gem miner Flutters, (you know the Disney fairy skill thing.) but there are water collector's, Hairdoer's, um, outfit do-er's, and there's a special place where they can get clean, there wing's are ok getting wet unlike the Disney Fairies.